A "Customer First" Approach
It's a well-known fact that it's "cheaper" for a business to keep a customer happy, than attract a new customer.
Customer satisfaction is all about how well you meet the needs and expectations of your customers – the opinions they have towards your brand, products and services. But how can customer satisfaction be measured and how do you apply these findings to your business processes to help you keep your customers happy?
The Importance of Customer Satisfaction
CSAT data collection and analysis is a key tangible part of marketing which is oftentimes overlooked. Customer satisfaction directly influences customer retention, loyalty, and advocacy; being able to point to specific metrics within your customers' experiences allows you to determine where your journeys may need to be altered or improved.
Analysis of insights from customer satisfaction surveys allows you to understand your customers wants and needs, providing you with the information needed to tailor your customers' journeys to fit with what suits best. So, you not only lower churn rates, but can also increase your acquisition rate, with improved experiences that attract new customers.
Measurement means you'll gain valuable customer insight, which helps you understand how to best serve your customers. As a result, they will keep coming back for more as you tailor your customer journeys to fit their expectations.
One key metric of customer satisfaction is a Customer Satisfaction Score (CSAT). Using a CSAT survey, you ask your customers to rate their experiences on a numerical scale (1-5), from dissatisfied to satisfied.  This surveying activity provides your CSAT score. We then take this score, interpret it for you and provide strategic recommendations.
From collection to analysis, we can help guide and support you in harnessing data to enhance satisfaction and ultimately customer experience.
Net Promoter Score (NPS – metric)
Net Promotor Score (NPS) provides a measure of customer loyalty using a single question survey. You ask your customers: How likely are you to recommend [Insert: Organisation name/Product/Service] on a scale of 1-10?  Customers are then categorised based on their scores. Detractors (0-6), Passive (7-8) and Promoters (9-10). With NPS metrics and customer churn data you can analyse the likelihood of a customer leaving your organisation.  
Measuring Employee Experience
Of course, it's not just your customers' experiences you should be aware of. Employee satisfaction is a factor that is often overlooked by businesses, despite the fact it can have a massive impact on your business' effectiveness and perception. This is where we come in: we can help you meausre your employees satisfaction through employees Net Promoter Score (eNPS). 
How can Fresh Nous help your organisation?
We can help you set up, run, and analyse NPS and CSAT surveys for your customers. Gain insights into what you customers think of your organisation, products and/or services, their experiences and most importantly make changes to improve based on customer feedback. 
Let us help with your customer experience and employee experience projects
Our CX and Employee Satisfaction Work
NPS Report & Analysis with Strategic Input
Data analysis never stops – we love finding longitudinal trends and driving learning into business strategy. For a lot of our clients, we provide Monthly CSAT reporting, so they can check in on their customer experience programmes, monthly SEO reporting, quarterly email performance reporting or PR reach, to name a few.
Employee Satisfaction Report & Analysis
Your team are your greatest asset. It is vital you work to understand what your employees need and how they feel about the work they do and the business they work for. This can have a massive impact on your business' effectiveness and brand perception.
UK Customer Experience Award Winning Agency
Winner, winner chicken dinner! We've won an award in the Outsourcing category alongside one of our clients, which goes to show how well we work as an extension of your business. You can trust your customer experience project is in safe hands.
Discover our Knowledge Hub
Read articles written by our experts on topics like customer experience, digital marketing, customer acquisition, customer journey mapping and many others.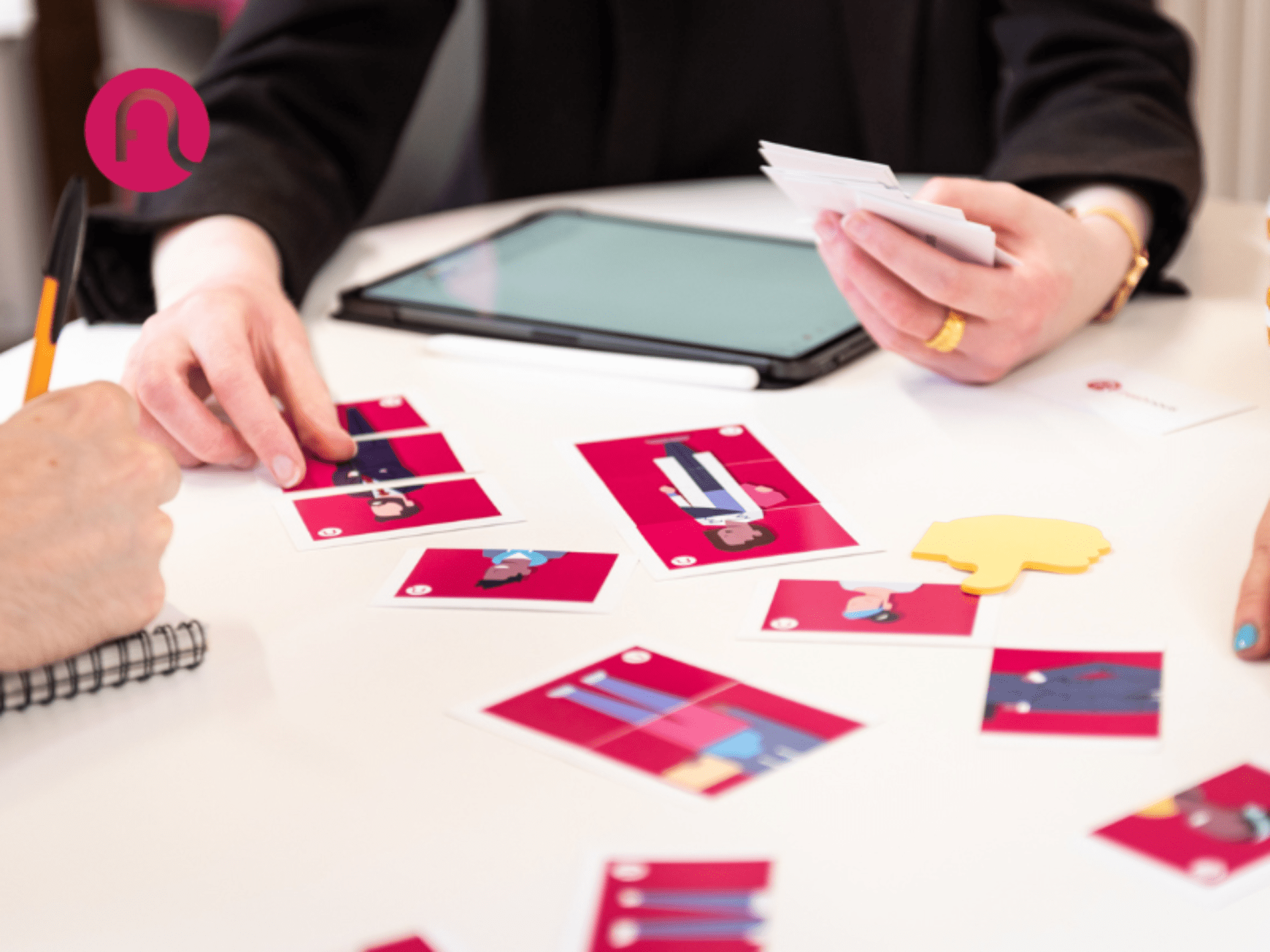 In this blog article, we'll discuss the differences between B2B and B2C personas and how to create a B2B personas that will help you unlock more conversions.
read more