Strategy at the heart of everything
The business landscape has changed dramatically in the last few years – a big chunk of what marketing strategy means nowadays is fully digital. There's no denying that without a compelling digital marketing strategy, your customer experience is likely to need improvement.
Things like Google and Facebook advertising, SEO tactics and your website commerce journey now play a key part in your business growth. Your competitors are already investing in digitalising their business and marketing, it might be time you do too.

What is Digital Marketing Strategy and how can we help you?
Having a CX focus as agency means that all the strategies we develop are integrated, and built on one key element – customer experience. We analyse it across your ecommerce journey, advertising, social media marketing, communications and lead acquisition.
We identify opportunities for continuous improvement and unearth customer data to tailor the strategy to your objectives.
We run paid campaigns (PPC), SEO tactics and implementation, email marketing and automation, website audit and optimisation, as well as CRM management which can all be part of your digital strategy.
Data-driven decisions for your Digital Marketing
They say 'data is the new oil'. What does that exactly mean? Well, the digital ecosystem is constantly changing, and while a couple of years ago cookies were the star of the show, which enabled people like us at Fresh Nous to market to the right people at the right time, nowadays first party data is the most valuable asset of your business.
Accessing, understanding and using your first party data will not only unearth valuable insight about your customers' needs so you can tailor your business strategy, but also help you deliver a personalised experience and create scroll-stopping moments across digital platforms.Your customers' digital experience is more important than ever – have you ever received an email from a brand and it instantly made you feel loved and appreciated? That's all done through using first-party data and automation.
Why work with us for your Digital Marketing Strategy
Our Fresh thinking and pragmatic approach gives us the unique ability to support you and your business in evaluating and developing your digital strategy.
We're not afraid to ask the difficult questions which lead to some of the most impactful learnings. We give special attention to your digital customer journey, one of the driving factors of customer experience – and excellent experience has your customers coming back for more and staying with you for longer.
The team is always willing to share their expertise to ensure that it's not just internal voices that guide and inform your strategy. 
By working with us, you not only get a bespoke digital marketing strategy, but you also get access to all of the learning that takes place during the process, something we're very proud of.
Let us help with your digital marketing strategy
Our Digital Marketing Work
Google Ads
From keyword targeting to dynamic ads and display advertising, our PPC specialists can design and run your Google campaigns.
Social Media Ads
If you'd like to run ads across Facebook, Instagram, LinkedIn or TikTok, our certified social media marketer will take care of everything for you.
Website Audit and Optimisation
Your website plays a huge part in your customer's digital experience as the first point of contact for your business. We can assess and improve your website performance based on what you'd like to achieve.
Email Marketing and Automation
How do those big brands communicate so effectively you feel appreciated and valued as a customer? An agile email strategy with a touch of personalisation is the secret to excellent communication.
UK Customer Experience Award Winning Agency
Winner, winner chicken dinner! We've won an award in the Outsourcing category alongside one of our clients, which goes to show how well we work as an extension of your business. You can trust your customer experience project is in safe hands.
Discover our Knowledge Hub
Read articles written by our experts on topics like customer experience, digital marketing, customer acquisition, customer journey mapping and many others.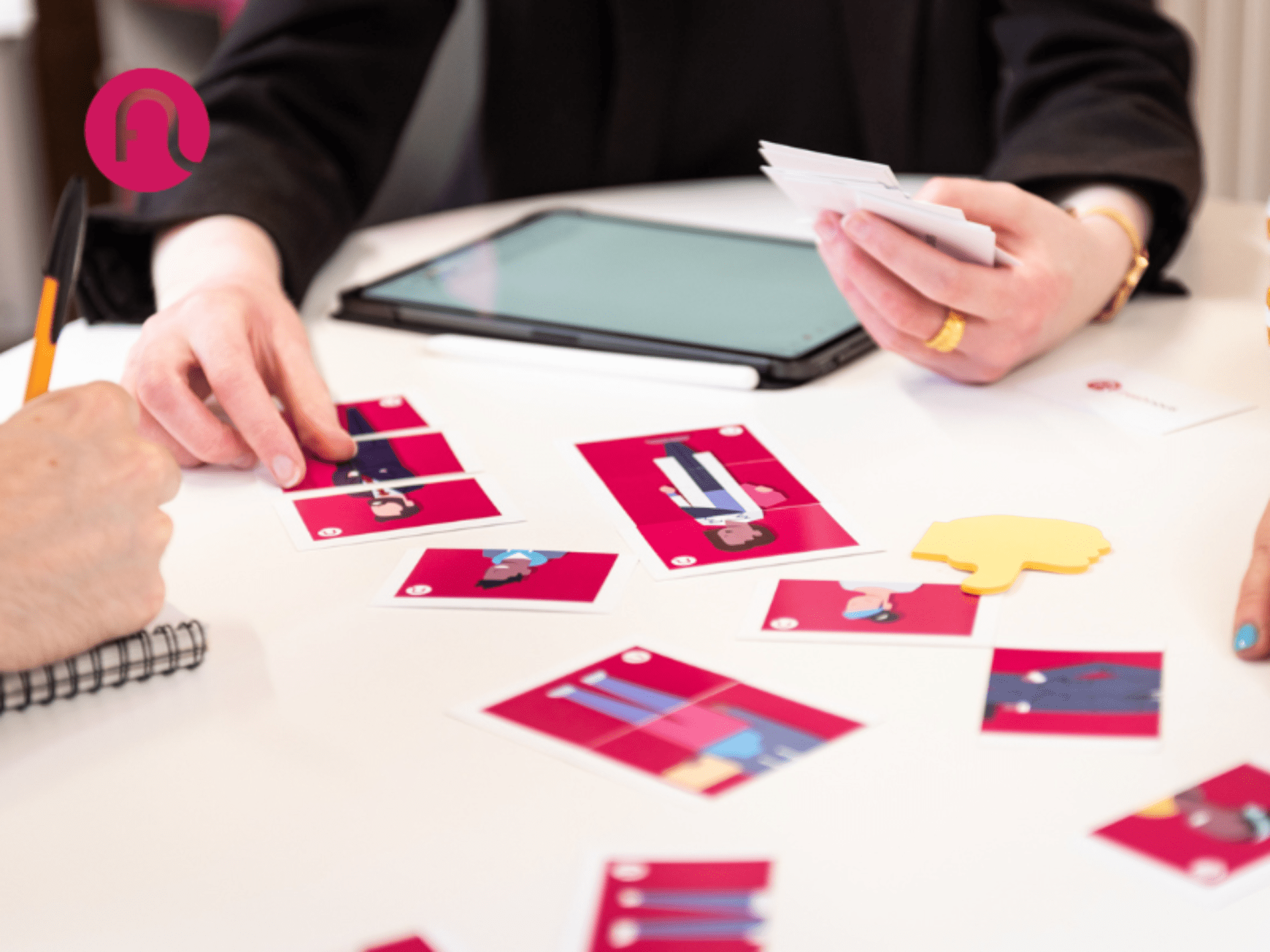 In this blog article, we'll discuss the differences between B2B and B2C personas and how to create a B2B personas that will help you unlock more conversions.
read more