Fresh Nous Marketing Services
Our agile team has a wealth of experience across marketing services. Fresh Nous is a full-service agency based in Worcester, operating as an extension of your marketing function. With our practical knowledge, you'll be able to unearth customer truths and embed them into your future marketing strategy.
Here's more detail on what Fresh Nous can do for you:
Digital Marketing Strategy
A great digital strategy is the perfect blend of science and art. We bring together insights, customer demand and brand objectives to create unique and innovative digital strategies. 
These will bring your organisation alive online and build lasting relationships with your audiences. 
Customer & Employee Satisfaction
We create and analyse surveys (CSAT, NPS, customer insight and more) and deliver actionable insight about what matters to your team and your customers. Insight programmes don't have to be behemoths in order to bring huge value to your organisation. Our tools and approach are practicable and scalable. 
Content Creation & Copywriting
We'll work with you to identify the content that will resonate with your audiences, build your brand and support your online presence.
From social media to blogs, case studies and white papers we can create content that counts.
Customer Experience (CX)
Our customer experience work includes all the toolkit you'd expect. Including customer journey mapping, customer insight, content and contact strategies, customer personas, market insight and ongoing CX monitoring. Whether you need a part of the CX package or a full CX programme let us help you imbed CX in your organisation. 
Analytics & Reporting
We'll support you to analyse the data you have in your business as well as steering you to collect new data.
We can collect, anaylse, report and recommend. Great data with analysis lays at the heart of all good marketing and CX work.
Acquisition & Lead Generation
We can help you to identify the best customer for you, decide how and where to target them and develop contact strategies through the best channels to reach them. Supporting sales functions to get in front of the right audience we bring our years of experience and best practice from across multiple industries. 
DATA-DRIVEN DECISIONS TO IMPROVE YOUR MARKETING
Discover our Knowledge Hub
Read articles written by our experts on topics like customer experience, digital marketing, customer acquisition, customer journey mapping and many others.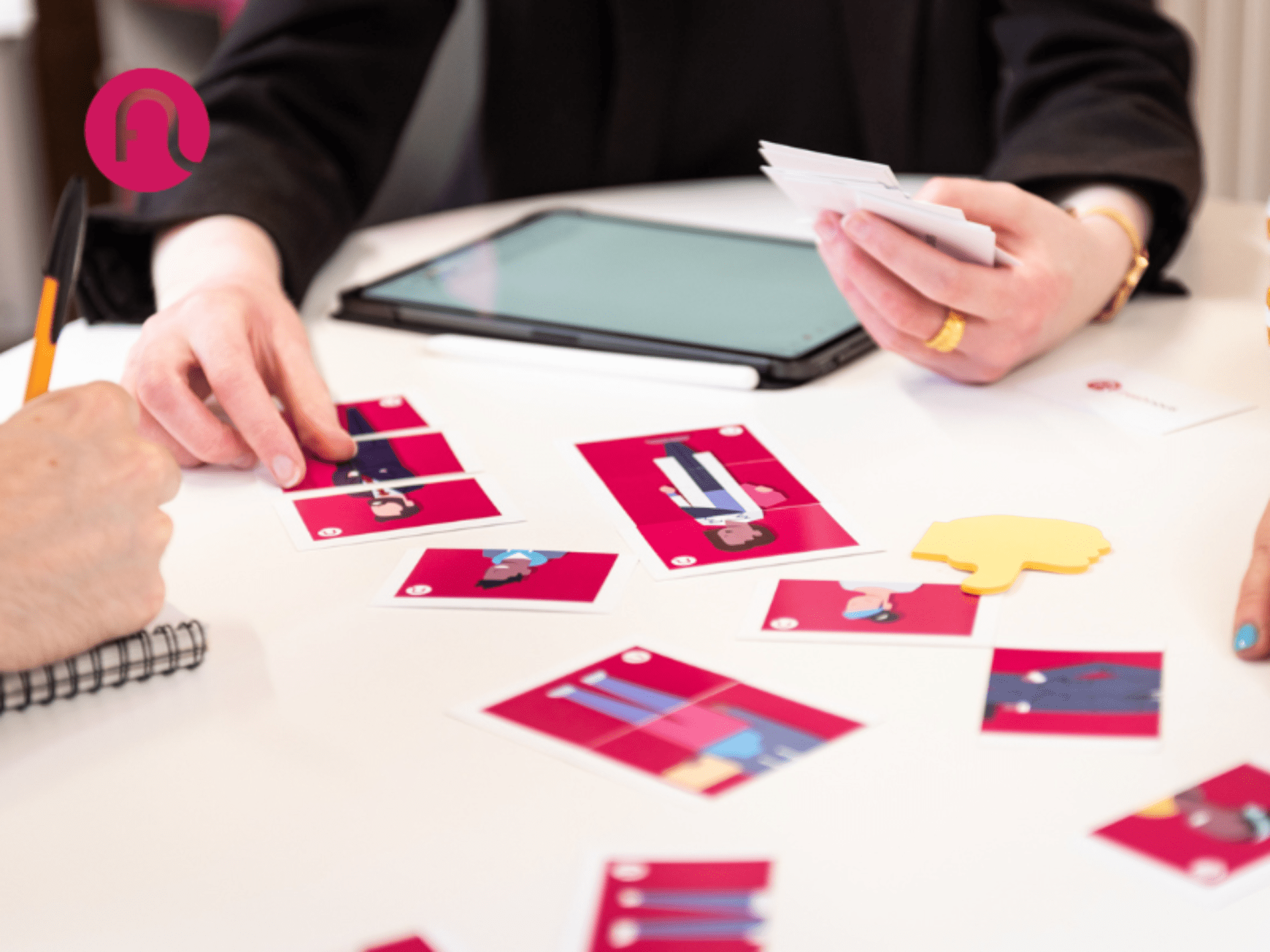 In this blog article, we'll discuss the differences between B2B and B2C personas and how to create a B2B personas that will help you unlock more conversions.
read more
We have been working with Fresh Nous for a number of years. They've played a pivotal part in growing the business and supported us with a range of activities from customer journey mapping and customer satisfaction to marketing strategy and campaign planning. It's really useful to have the support of a team with a wide range of specialisms at our fingertips, who know our business and industry inside out, and really care about the work they do for us. Thank you Fresh Nous!
We started working with Fresh Nous in April 2021 and the results have been very positive. The drive, passion and willingness to understand our target market, business values and requirements have gone far beyond my expectations.
I would recommend Fresh Nous to anyone that wants to develop and expand their brand.
The series of Customer Journey workshops that Fresh Nous led for us were extremely beneficial.
By looking at it from the customer's point of view, we have now got a series of structured pathways for our lead generation, sales and post purchase processes, as well as identifying how to integrate our CRM system. We have
quickly seen the benefit of these processes in our lead to deal conversions.
The content that Fresh Nous created for us has been professionally researched and written, whilst maintaining brand guidelines consistency. Their content plan incorporates new angles and creative thinking with very thorough target audience research. The creative outputs that Fresh Nous delivers certainly fill a void we have internally with blogs, infographics, adverts, social media and brochures delivered with the precision associated with our brand.
UK Customer Experience Award Winning Agency
Winner, winner chicken dinner! We've won an award in the Outsourcing category alongside one of our clients, which goes to show how well we work as an extension of your business. You can trust your customer experience project is in safe hands.