Demystifying B2B and B2C Lead Acquisition
As businesses, reaching new customers can often be a time-consuming process which involves a lot of out of the box sales thinking.
At Fresh Nous we can help you create your own structured and informed acquisition strategy.
Why expanding your customer base may be easier than you think
Lead Acquisition is not a straight forward process with a 'by the book' approach. Through a combination of professional market research, lead prospecting and data analysis we help you identify the most relevant decision makers in the businesses you wish to get close to and create a contact strategy.
We will find out together exactly what potential customers want to read, see, and hear. Then we tailor content and lead gen strategies to appeal to your desired clients.
Our method is designed to build on the foundation of your business and use it to find leads that are a perfect match for your services and products.
Personas and the 'dream customer'
Our acquisition strategies are informed by exploring characteristics like age, location, media consumption habits, as well as psychographics like values, principles, spending habits etc of your existing and prospect customers. We add your ideal customer vision and audience research to this stew and create multiple customer personas that will help you continue identifying the right people to engage with, long-term.
Your newly formed customer profiles will guide you on your lead to deal conversion path, helping you understand who are the customers who encapsulate everything you want from a lead, and those who are not always desirable, further refining your decisions and acquisition avenues. 
Acquisition Options and Avenues
Each of our acquisition and lead strategies are a result of a bespoke process. We work with clients from a big variety of sectors, including manufacturing, technology, energy & gas, services or healthcare and we've accumulated a wide range and depth of learnings, expanding our expertise even further.
From these processes and experiences, we've used various acquisition avenues such as organic content, paid content, PPC, email marketing and event management. No two acquisition strategies are the same, so we pride ourselves at Fresh Nous on our ability to use creative and critical thinking to expand your customer base successfully.
Let us help with your lead generation strategy
Lead Generation
We create, together with you, a structured and practical lead generation process which you can use long-term.
Contact Strategy
Effective and timely communications with customers make all the difference. We'll help you shape your contact touch points so you can meet your clients' needs.
CRM Onboarding and Management
Your sales process is going to hugely benefit from your team having access to, and using, a Customer Relationship Management system. Keep an eye on your lead to deal conversion so we can identify opportunities for improvement.
Email Marketing and Automation
How do those big brands communicate so effectively you feel appreciated and valued as a customer? An agile email strategy with a touch of personalisation is the secret to excellent communication.
UK Customer Experience Award Winning Agency
Winner, winner chicken dinner! We've won an award in the Outsourcing category alongside one of our clients, which goes to show how well we work as an extension of your business. You can trust your customer experience project is in safe hands.
Discover our Knowledge Hub
Read articles written by our experts on topics like customer experience, digital marketing, customer acquisition, customer journey mapping and many others.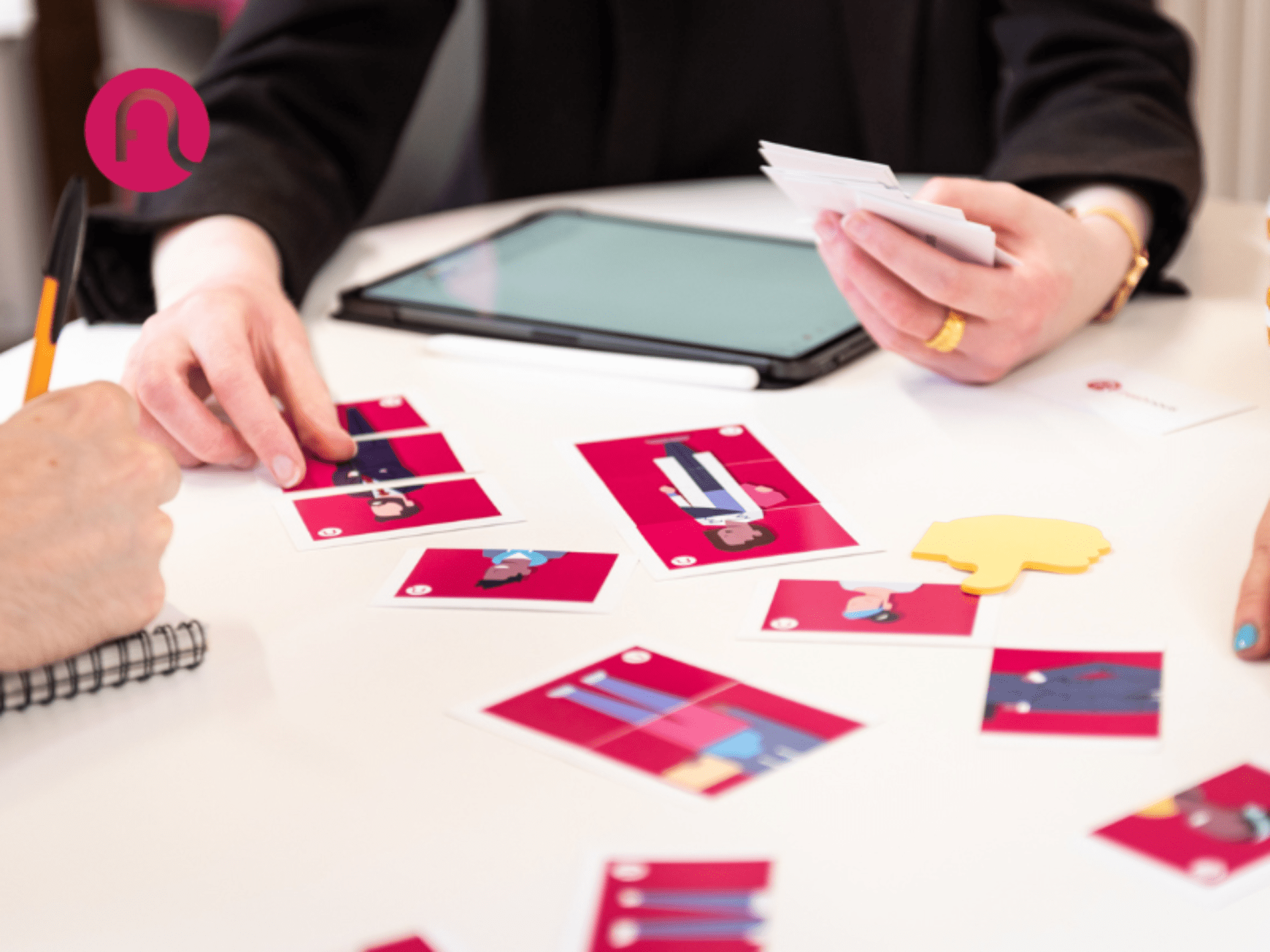 In this blog article, we'll discuss the differences between B2B and B2C personas and how to create a B2B personas that will help you unlock more conversions.
read more