Whilst data and analytics are not at the glamorous end of marketing, they are the bedrock on which all marketing activity should be based. As marketers, data supports the strategic decisions we make; as customer experience professionals, data shows where the gaps are and what you need to optimise to enable organic growth.
Our team's expertise in analytics and reporting means we are best placed to work with you and extract meaningful insights from the activity you undertake. We'll help you focus in on the 'so what?" – meaning that the analysis and reporting comes with interpretation and suggested actions.
We recognise that different stakeholders need different data presented in different ways. We'll help you manage the needs of your stakeholders, putting data into digestible formats that support business decisions. We'll even support you in how best to share the reporting across your organisation, leading to meaningful conversations and tangible improvements across your business.
What goes into analytics and reporting?
Analysing outcomes and behaviour from past activities or interactions helps us to unlock your opportunities for future growth. Part of the way we do things at Fresh Nous is establishing reporting requirements with our clients early on in our journey together.
We help you integrate all of your marketing learnings into your brand roadmap, so you can focus on developing ideas that bring new business in.
To do this, we lay out tailored reporting with KPIs and analysis, and act proactively, highlighting any interesting opportunity that arises as we carry out marketing work for you.
Dashboards and live reporting
Whatever it is that we're measuring we know that forward-thinking organisations want their hands on the data as quickly as possible.
Unlocking learning quickly is the secret to effective continuous improvement, empowered teams and knowledge that you have your finger on the pulse of your activity. 
We can create live dashboards showing you anything from website traffic to questionnaire responses, email open rates, digital advertising performance, social media mentions, NPS score and everything in between.
With the knowledge at your fingertips you spot issues quickly, maximise opportunities at the drop of a hat and respond to your customers' needs in record time.
Reporting analysis for strategic growth
Access to data quickly is crucial but, where we really make a step change for businesses is through our ongoing reporting. On a weekly, monthly or quarterly business, we'll analyse your data and produce a detailed report. This report could cover some, or all of the data in your dashboard, or data from other sources.
We'll study the data and append it with our interpretation and recommendations, demystifying the insight and leaving you with actionable outputs.
We'll help you understand things like whether your website bounce rate means that information is missing or if everyone finds the phone number they were looking for and follows your call to action. We'll look for patterns in data, find the best type of content for you to share, the right times to do so and the best channel to get the responses you want.
Let us provide valuable insights to inform your marketing strategy. How can we help?
Our Analysis and Reporting Work
Google Analytics
Google Analytics can be daunting, especially for someone who doesn't see and interpret marketing data every day. What does dwell time or bounce rate even mean for your business? Our digital marketing specialists are happy to set up a dashboard for you with analysis, and report on your website performance.
Reporting with Analysis and Strategic Input
Data analysis never stops – we love finding longitudinal trends and driving learning into business strategy. For a lot of our clients, we provide Monthly CSAT reporting, so they can check in on their customer experience programmes, monthly SEO reporting, quarterly email performance reporting or PR reach, to name a few.
UK Customer Experience Award Winning Agency
Winner, winner chicken dinner! We've won an award in the Outsourcing category alongside one of our clients, which goes to show how well we work as an extension of your business. You can trust your customer experience project is in safe hands.
Discover our Knowledge Hub
Read articles written by our experts on topics like customer experience, digital marketing, customer acquisition, customer journey mapping and many others.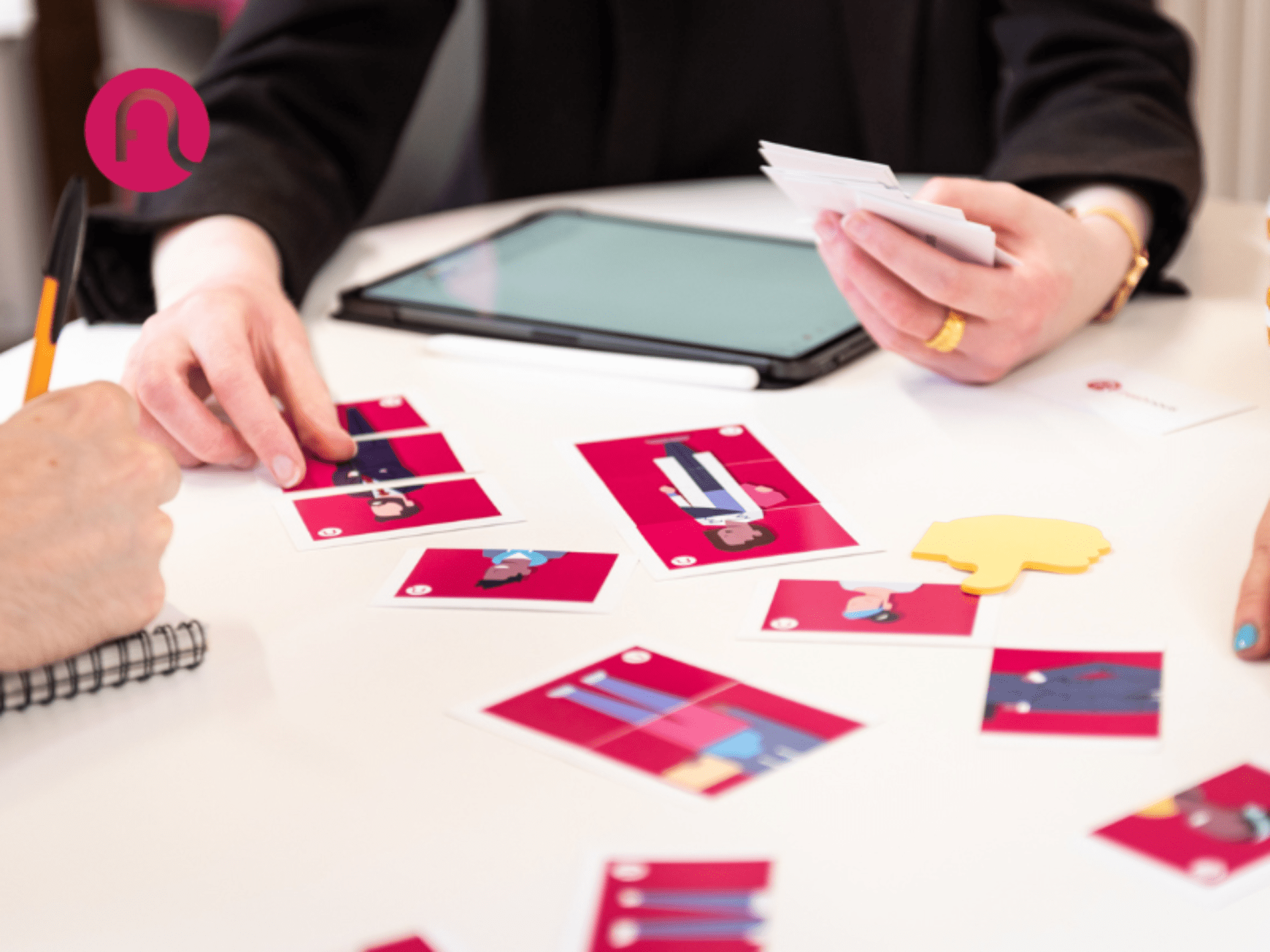 In this blog article, we'll discuss the differences between B2B and B2C personas and how to create a B2B personas that will help you unlock more conversions.
read more