We all love stories – a brand is a story and content is the narrative. Make sure your brand stands out
We use our creativity to produce high-quality content that your customers engage and relate with. For us, it's not enough to write a nice blog and publish it on your website, our content has to have a good story, but also show return on investment (ROI).
Good copy will be creative, but also technical and informative. At Fresh Nous we're passionate about harnessing both, and creating copy that converts.
Creating an effective Content Strategy will make your brand a thought-leader
Effective content strategies are driven by customer experience. The better you cater to your customers' and prospects' needs and wants, the more trusted your brand is. Your customers expect you to be a thought-leader in your industry, and offer them guidance and support even before making a purchase decision.
To (co-)create your tailored content strategy, we take a look at your internal learnings, brand personality and image. We explore your long-term vision and based on it, we lay out how content creation can support your ambitions. Our expertise in tone, audiences and formats allows us to open new and creative content avenues for you.
We help get relevant content in front of your audiences at the right time and place. Through video, graphics, technical writing, PR and social media management we spread your brand's message and achieve your content goals.
How Copywriting and PR help build your brand in the press
Copywriting is such an open concept, it can mean anything from writing your website copy, blogs and articles, to your adverts wording, customer communication elements, press releases, whitepapers and many others… the tricky part is being able to interweave your brand voice and business objectives into all your written format content. Don't just write content for the sake of it, ask yourself – so what?
Being able to encourage growth and trust within your customer relationships is reliant on one thing – great stories. As a team we lean on your customer journey learnings to create stories that your customers instantly connect to.
From there, our content acts as a launching pad for customers to explore your products and services even further. It also acts as a constant reminder to your customers that you truly care about their needs and wants.
Graphic Design and Branded Video Content
Having a consistent and appealing visual identity is extremely important for your brand. These visual elements help create associations in your customers' minds with your brand. Think of all the brands you buy from – are they fun, serious, witty, innovative; or a heritage brand maybe? Your graphic assets should embody the personality of your brand and create a cohesive story.
At Fresh Nous we're always on hand to offer that extra design spark. From social media graphics to campaign specific content, our team can add extra pizzazz to established brands.
We also do branded video content. A video of your team at work, product spotlights or even TV ads can say so much about your organisation and develop trust. We're experienced in leading your video projects with our videographers – from concept ideation to delivering the final output, we've got your back.
Let us help with your Content Creation requirements
Our Content Creation Work
Social Media Marketing
Using the right social media channels to increase your brand awareness and promote your products and services is key for excellent customer experience. We can help you navigate the ever-chaning social media landscape and put you at the forefront of your customers' minds through expert and creative content.
Graphic Design
From social media template graphics, sales brochures, flyers, direct mail and door drops, to campaign materials such as posters, billboards or print and events/trade shows collateral, our experienced designers are ready to work their creative magic and produce memorable designs for your brand or project.
Technical and Whitepaper copywriting
We have a lot of experience creating expert content for clients in niche markets. We write complex technical papers and articles to position you as thought-leader in your industry.
Public Relations
Our PR queens are excited to write engaging content including press releases and thought-leadership pieces to create buzz in the press around your brand. Within our PR services, we do also offer Crisis Management and Reputation Management services.
UK Customer Experience Award Winning Agency
Winner, winner chicken dinner! We've won an award in the Outsourcing category alongside one of our clients, which goes to show how well we work as an extension of your business. You can trust your customer experience project is in safe hands.
Discover our Knowledge Hub
Read articles written by our experts on topics like customer experience, digital marketing, customer acquisition, customer journey mapping and many others.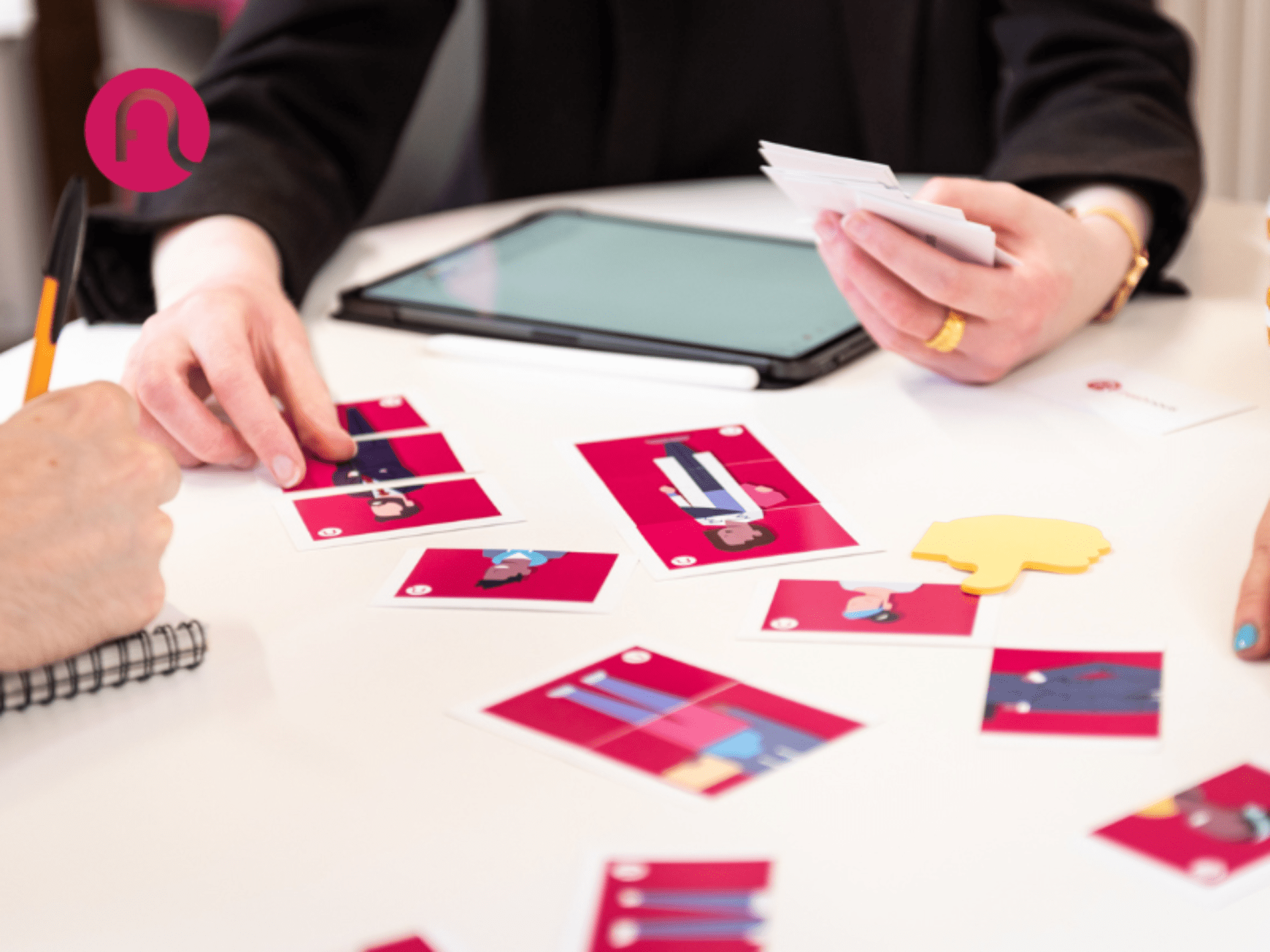 In this blog article, we'll discuss the differences between B2B and B2C personas and how to create a B2B personas that will help you unlock more conversions.
read more